Remediation in company York, Yorkshire
D

SM has in-depth knowledge of dealing with difficult and complex contaminated sites. Having its own environmental division has enabled the company to expand its remediation division and provide a holistic approach to complete site regeneration.

We will undertake appraisals of site conditions, taking into account the site's history, its existing use and information available from intrusive surveys.

Our services cover all aspects of the decontamination process, from feasibility through to the completion of the clean-up process with access to its own specialist remediation plant and equipment. Our role is to ultimately provide our clients sites and assets ready for future use and take care to ensure we do it in a compliant safe and traceable way.

Where ground remediation works are undertaken, which may include groundwater remediation, these works are carried out in accordance with a deployment plan that has been approved by The Environment Agency. Such plans are written and submitted in accordance with DSM's mobile plant permit EPR/TP3696EZ issued under the requirements of The Environment Permitting (England & Wales) Regulations 2010.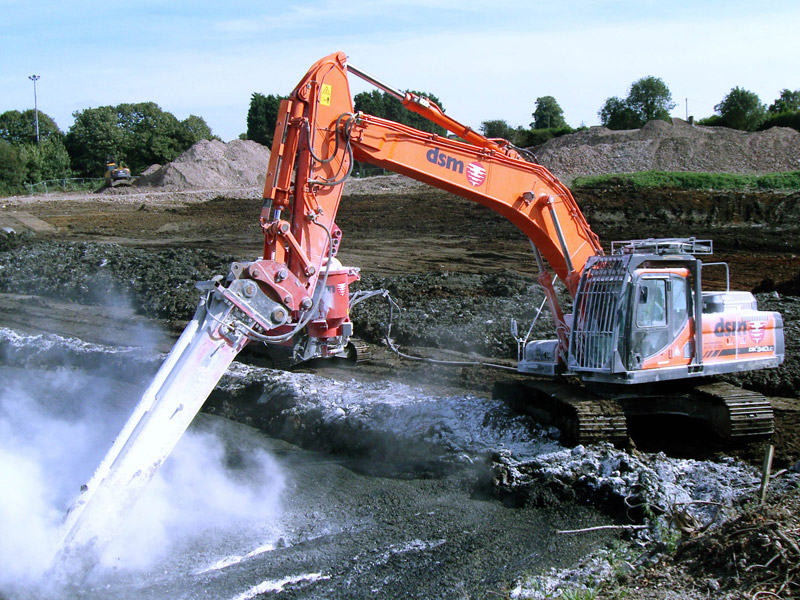 Ground remediation at Former Johnson's Chemicals
Remediation, York, Yorkshire
DSM has extensive Remediation experience of successfully dealing with difficult and complex contaminated sites including sites where the contamination is in the underlying ground and groundwater as well as where the contamination is contained within the structures to be removed.
Within our workforce we have managers and work teams that specialise in this type of work. Within our fleet of owned modern plant which includes tracked excavators, dumpers, bowsers, rollers, crushers, screeners we have a number of specialist items, such as an Allu PMX deep soil mixer which we have modified to increase its working depth. This item of plant is also used on sites where soils require physical improvement to increase their bearing capacity.
For every contaminated site a treatment plan is developed which takes into account the nature and extent of the contamination; the proposed site use; all potential receptors and pathways and financial and time restraints. All our remediation works are designed around the core principle of being financially viable producing a site with no residual issues, actual or perceived, that could impact the planned re-use
Once a treatment plan is developed and the client has approved it permission to undertake the works will be obtained, normally from the Environment Agency (England) and the site's local authority. The permitting regime used depends on the scale, of works and contamination to be treated. Typically permissions are obtained through bespoke permits, a deployment under our mobile plant permit EPR/TP3696EZ or by obtaining a site exemption.
Where soils are re-used this is normally done through a CL:AIRE declaration. Such soil re-used may be within one site, importing natural soils into a site or importing made ground into a site through a hub and cluster declaration and mobile plant deployment.
Technologies and contamination recently used include vapour extraction, bio-remediation, stabilisation and chemically converting soluble heavy metals compounds to non-water soluble salts.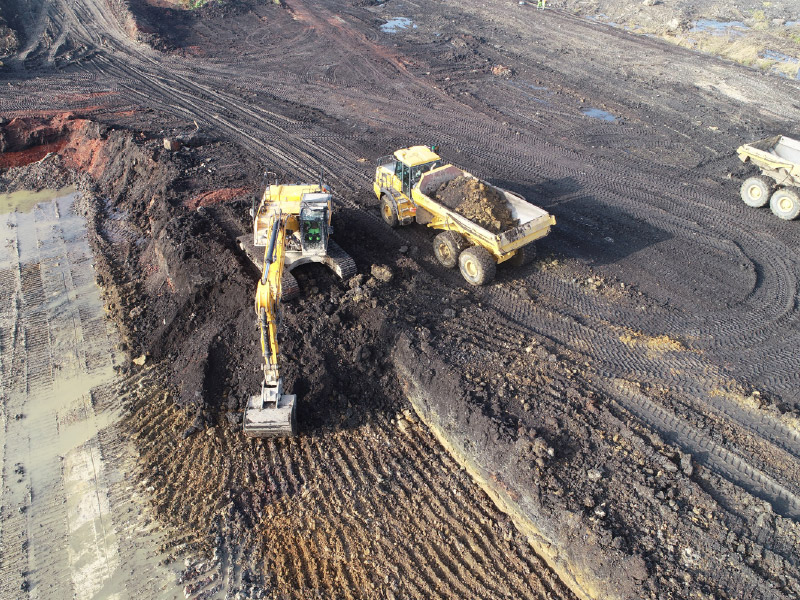 Ground remediation at Bolsover (Former Coalite Chemicals)
REMEDIATION CASE STUDIES
THAMES ENTERPRISE PARK
dsmadmin
2023-03-14T16:32:18+00:00
FENNY COMPTON
dsmadmin
2023-03-14T16:59:16+00:00
BOLSOVER PHASES 6, 7 & 8
dsmadmin
2023-03-14T17:01:04+00:00