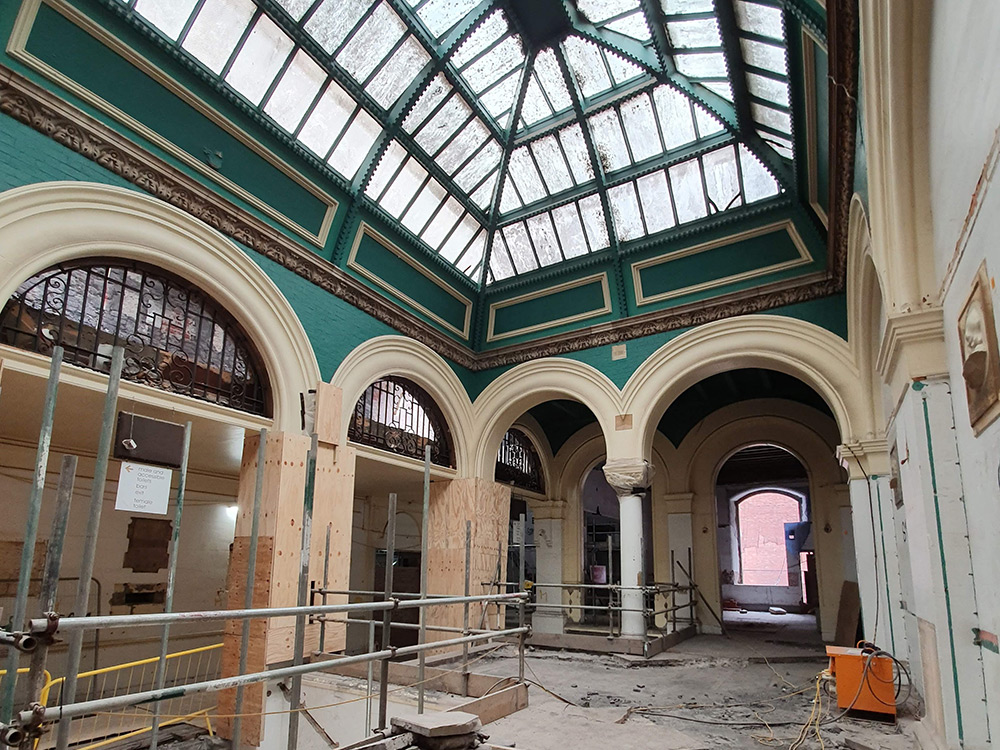 BBC news were recently at our Colston Hall project in Bristol to film document how this iconic building is progressing with the refurbishment. Colston Hall is owned by Bristol City Council but is currently being run by the charity 'Bristol Music Trust'.
Works are being undertaken to restore the old Colston Hall to former elegance. The Beatles, David Bowie, Elton John, Ella Fitzgerald, Louis Armstrong, Motorhead and Bob Dylan have all performed at Colston Hall over the past 60 years.
Much of the 1950's interior is being stripped out to create a brand-new concert hall which will better fit the needs of today's audiences. The hall will reopen under a different name in 2020 to disassociated itself from the former slave trader Edward Colston.
Our Project Manager Will Scriven commented on how many challenges the site team have had to face to date. "The listed side of the project is extremely delicate. The structure is old, been used and abused over the years, and so there are certain elements where there's risk involved in taking the newer structure from within that structure."